Here we present an overview of the selected projects:
Our experts and consultants have participated or co – designed projects in the range of  companies restructuring in different industries, creation of whole lines of product  (insurance and banking), creation and performance of the first co – insurance agreement on Polish insurance market, they also created systems for risk management, early warning, they built sales network  (multi-channel), they also created  unique incentive systems and employees evaluation systems (HR).

Project 01
Our experts have supported one of the leading strategic consulting companies in the UK – L.E.K at a transaction for the largest Polish medical company – Luxmed (transaction value of 1.6 billion PLN).
Consultants AhProfit prepared analyzes of the healthcare market in Poland, with particular emphasis on the current status and perspectives of development of the health insurance market and subscription market in our country. We also analyzed the company's growth strategy for the coming years.

Project 03
For Allianz Poland SA we described and analysed current business model and presented several alternative models to guarantee the achievement of previously established strategic goals. For each of the proposed, new business models, have been developed and presented financial analysis, SWOT analysis, analysis of risk management with particular reference to the risks of outsourcing and the timetable for further work related to the process of the implementation of the selected change. As a result of our work, for operational implementation there was selected one of the proposed by AhProfit business model.

Project 05
For Cardiology Institute in Anin. We prepared  series of recommendations on the basis of which the short and long-term action plan could have been formulated taking into account the achievement of the strategic goals of the company. In addition, indicated necessary to accomplish these tasks, tools, developed assumptions for the necessary modification of the operational processes and risk management system.

Project 7
Risk Management. Preparation and implementation of risk management system in one of the leading insurance companies. Risk Management System prepared and implemented with the participation of individual processes members, in the long term, has proved to be an invaluable tool for guaranteeing a safe and economic (cheaper) processes flow while a clear increase in quality.

Project 02
For Becker Industries (USA).  A comprehensive business consulting in the investment process – machinery and equipment factory. Prepared answers to the investment memorandum prepared by the Treasury, the preparation of investment report with recommendations. Due diligence  in selected by the investor locations. Participation in trade negotiations. The transaction value of approximately 30 MM PLN.

Project 04
Two groups of companies in the industry of fuel  – mining. A comprehensive feasibility study on the creation of new entities within the group. The project to establish Mutual Insurance Society functioning in the highly regulated financial services market. The new entity would operate on domestic and international market.

Project 06
Medical Centre. The business plan has been prepared, with the initial calculations showing two options: building or renting space for the activity, the costs of adaptation and equipment, medical equipment, the expected wages costs, media, IT, etc.. Established source of funding for the project (an investor, bank, leasing). The plan included several scenarios, including a failed venture. For each of them, were named both the optimal strategy and key "control points" of the project. On an ongoing basis , employment and other current expenses were adjusted to the quantities of medical procedures performed, until achieved the earlier planned amount of revenues and expenses. Balanced monthly income was obtained after less than 12 months from the start of the activity.
Our experience is our advantage.
During many years of professional activity our consultants and associates participated in the execution of countless projects.
Business consulting
Financing of the companies, including M&A
Crisis management and risk management
Intelligent sale
Researches and analyses, trainings and workshops.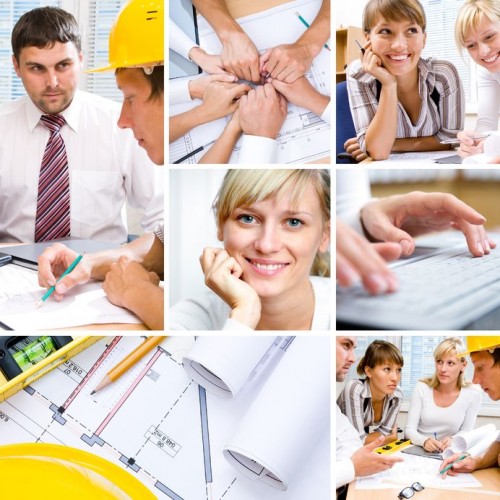 Our experts were involved in a great deal of projects for such well-known companies as: Allianz, Amplico Life, AIG Polska, Availo, Aviva (Comercial Union), Bank Pocztowy, Becker Industries, BGE Consulting, BZ WBK, Centrum Medyczne Gamma, Codivate, Deutsche Bank, Fabryka Maszyn w Leżajsku (FML), GetinBank, Gerling Polska, Genworth Financial, GeMoney Bank, GSK, Hestia, HSBC Bank, Inter Partner Assistance, Instytut Kardiologii w Aninie, Jastrzębska Spółka Węglowa (JSW), Kancelaria Domanski Zakrzewski Palinka, L.E.K Consulting, Link4, LOTOS, Lukas Bank, McKinsey&Company, Nordea Bank, Paprocki&Brzozowski, PKO BP, Pekao S.A., PLL LOT, PZU SA, Santander Bank, Silvermont Group, Signal-Iduna, Toyota, Toyota Bank, Warta, Willis, Vision Group, Volkswagen Bank Polska, Grupa Żywiec SA and others.
- We  actively co-operate with universities. Among them are:   
- Warsaw School of Economics (SGH) 
- Medical University in Łódź,
- University of Economics in Katowice,
- University of Economics in Wrocław
- Vistula University in Warsaw, and other