Meet our team:
Our experts were engaged in projects conducted for, among others, such companies as: ABC Consulting, Allianz, Amplico Life, AIG Polska, Art Project, Availo, Aviva (Comercial Union), Bank Pocztowy, Becker Industries, BGE Consulting, BZ WBK, Centrum Medyczne Gamma, Centrum Medyczne Małgorzata, Codivate, Charter Oak, Eucon, Deutsche Bank, Fabryka Maszyn w Leżajsku (FML), Fortum, Ganther, GetinBank, Gerling Polska, Genworth Financial, GeMoney Bank, GSK, Griffin, Hestia, HSBC Bank, Inter Partner Assistance, Interton, Instytut Kardiologii w Aninie, Jastrzębska Spółka Węglowa (JSW), Kancelaria Domanski Zakrzewski Palinka, L.E.K Consulting, Link4, LOTOS, Lukas Bank, McKinsey&Company, Meditel, Nordea Bank, Paprocki&Brzozowski, PKO BP, Pekao S.A., PLL LOT, PKF, Płonka – Kancelarie Radców Prawnych Marek Płonka & Partnerzy, Pro Musica, PZU SA, Rewitt, Santander Bank, Silvermont Group, Signal-Iduna, Solali, Sandeco, Toyota, Toyota Bank, Warta, Willis, Vision Group, Volkswagen Bank Polska, Grupa Żywiec SA and others.


Adam H. Pustelnik, Ph.D
Is a doctor of economic sciences (Ph.D) and graduate of Warsaw School of Economics (SGH) in Warsaw. On the financial market since 1992. He gained his first experience in Silesia (South Poland), working for an insurance company Feniks. Then for over 6 years, held the position of a Regional Director in Gerling Poland (industrial risks insurer). In 2001 moved to Warsaw, where he worked for the non-life part of Commercial Union Poland (AVIVA), building from scratch the Division of individual insurance, as its Director. Later he served as a member of the Management Board in AIG Poland responsible for personal insurance. Then as the General Director (Country Manager), was responsible for Genworth Financial in Poland. After three and a half years, building the company from the basis, a team guided by him, achieved a high rank as one of the leaders on the Polish bancassurance market. In the years 2008 – 2011 he managed a group of Signal Iduna companies in Poland, as the President of the Board of Directors. In the years 2008 – 2012, he closely cooperated with Polish Insurance Association, he also served as a Vice-President of the Health and Accident Insurance Committee. From 2012, he has been the President of Board and a Partner at the consulting firm AhProfit. In less than three years he completed more than 27 consulting projects, including those related to mergers and acquisitions. AhProfit experts worked on various assignments for companies in the financial sector (mainly banks and insurance companies), also for those in the industrial sector (production, energy, mining industry) and service companies, entities operating in the health care and pharmaceutical companies.

Piotr Drzewiecki
For almost 20 years has been involved with sales of financial products. He has many years of experience in selling life insurance, financial services and trading in receivables. Since 1998 he has worked on  receivables market. He took his  first  steps in a company dealing with debt b2c as a director of recovery, then managing director. He supervised the construction of the structures and the company's expansion in southern Poland. In 2002, he began working at Pragma Collection Sp. z oo, where since 2005 he served as director of sales and marketing, creating a sales department,  at the same time pursuing marketing and building the company's image in the media. In addition, he was conducting cross-border project of debt recovery in the Czech Republic and Slovakia.  He is a member of the Polish Association of PR.   After converting Pragma Collection into  joint stock company and its debut on the New Connect has been director of development. He specialized in creating sales teams from scratch, building branch offices, sales forces trainings, communication and coaching. In previous work has gained wide knowledge in the field of trade receivables, analysis and risk assessment, the specifics of financial products and creating custom solutions on the market of financial products. At the same time he gained experience in creating the PR image and marketing, and the role played by proper communication within the structures of the company. Consultant. Member of AhProfit team.

Andrzej Krajewski
Manager with years of experience in the scope of the operation and widely understood technology, in particular efficiency of operational processes management, including security of IT systems. Over 11 years remained connected with AIG Polska and AIG Europe, where he worked as Administrative Director, Operational Director and the Operation Systems and IT Systems Director. He introduced many changes, including optimization of operational processes (PMP), BCM implementation, transferred processes to the international Shared Services Centres. In the scope of international structure of the company he took part in many projects such as: implementation of the Global Document Management System, local IT infrastructure transfer to UK, implementation of Saas services dedicated to IT system support. Andrzej Krajewski introduced and promoted ABIT Taiwanese producer of computer hardware on the Polish market, then over the period of 7 years he worked as a general director in BIOS Sp. z o.o., who was official representative of ABIT for Poland. Company has received three times the award for "Best Vendor in Eastern Europe" given by Taiwanese producers of computer hardware. He imported to Poland the first CD press and successfully sold it to music/recording industry. He has many certificates of PMP, BCM, IT and Change Management. He graduated from Warsaw University of Technology. Chemistry is his biggest passion, especially in the scope of recycling waste into energy (pyrolysis, biogas). He joined AhProfit team in 2019.

Janusz Kulik
Janusz Kulik is a graduate from the Silesian Technical University, Faculty of Production with many years of experience in the manufacturing industry, including several years as a medium and higher level manager. Experienced in managing a complexed production processes and in building and managing production teams. Extensive knowledge of strategic planning and modern management methods based on Lean Manufacturing system. He managed teams of hundreds of workers, carried out a successful reorganization of the production area and maintenance. In the years 2004 – 2008 he was the Member of the Board of Marbet Ltd, where in the years 2006 – 2014 he succeeded in transforming of the whole production area to Lean Management Strategy. Knowledge of modern methods of maintenance management based on TPM (Total Productive Maintenance) and measures of the effectiveness of this area. Successful implementation of TPM in the company with fixed assets capital of approx. 50 million PLN. Experienced in supervision of technical infrastructure. Licensed quality auditor, particular license for ISO 9001 and IKEA standards. Successful implementation of preventive safety systems. In his career he has conducted dozens of projects related to the implementation of new technologies, new products, launching start-up new production lines. He conducted a number of projects related to the optimization of manufacturing processes, targeted mainly at identifying and eliminating the waste in all kinds of resources. A supporter of teamwork, visual management and cascading goals and objectives strategy (by Hoshin Kanri). Recent graduate from the Academy of Lean Management (a year course including lectures and implementation workshops) organized by the Lean Enterprise Institute, and numerous training courses on modern methods of management strategies. Real estate appraiser/expert. Efficient and experienced production manager. A consultant in AhProfit since 2015.

Wojciech Piotrowski
A graduate of the University of Economics in Cracow, Coach, business and personal consultant.
He has over 18 years' experience as an executive manager of big teams of sales and operation network in Poland and key back office departments for international companies.
During the last several years he used to be a member of the Senior Management Team in Provident S.A. developing and managing key business departments.
As a Sales and Operation Director he developed countrywide sales structures of over 12k Sales Representatives and over 1400 Operation Managers;
As a Head of the Debt and Collection he managed end to end collection process- over 1M records, head of Call Center (400 consultants)
As a head of Internal Security he managed the antifraud branch of personal safety, business continuity, branch audit, managing national team of 100 managers.
As a Head of Learning and Development he has implemented coaching programs and culture organization, competences and development programs for Senior Managers.
As a Head of Purchasing and Facility he led all purchasing processes and contract's negotiations with key suppliers. He managed one of the biggest fleets (of over 1400 cars) in Poland.
He was a key member of international team and IPF Group as a Fast Truck.
He was a managing director of the biggest national language schools in Poland. He worked in Learning Systems as a managing director of empik schools, responsible for improving and developing business and also he was responsible for start up,
Speak up Schools in Ukraine and Russia.
For WSiP S.A. he was the head of business development responsible for acquisition processes of Profi-Lingua national language schools, then he was Managing Director of the business.
He was the leader of development projects, start-ups and improving business for big companies in the following sectors: education, trainings, travel, furniture and retail.

Józef Stasik
Educated physician, additionally graduated in marketing and management, masters from the University of Warsaw, achieved his Executive MBA at the University of Illinois. For several years he worked as a physician and later dedicated himself to business. Has wide experience in the management of enterprises, and the knowledge of the legislation in this regard. He served among others, as General Director of the international pharmaceutical company (Ferring Pharmaceuticals), the Executive Director of the health insurance company ("daughter" company of the insurance group Signal Iduna), previously headed the national sales team (Laboratoires Fournier Poland). Pursued many projects related to strategy building, logistics, planning, market research, introduction of new products to the market, marketing and promotion. Also the projects specific to the pharmaceutical industry and health insurance industry, as organisation of the pharmaceutical production and distribution, construction of medical facilities network, the sale of medical services of this network, Call Centre management, health claims handling, CRM implementation. He also, built from scratch his own model medical centre for insurance group. Consultant. Member of AhProfit team.

Zbigniew J. Staszak, Ph.D
Doctor of technical sciences, a graduate of the Technical University of Gdansk and the Advanced Management Program at IESE Business School, Barcelona. In the years 1979-1996 he was a scientist and didactic worker at University of Gdansk. He received grants from the U.S. State Department (Fulbright Fellowship) State University in Ann Arbor, Michigan, USA. In 1983-87 Professor at the University of Tucson, Arizona, USA. In 1995-99 he served as a board member and then chairman of the board XIII NFI FORTUNA SA, as well as a director of Yamaichi Regent Special Projects Limited in London, the company managing the assets of the fund. In the years 1999-2012 the CEO / CFO of the Talanx Group companies in Poland: HDI TU SA (2009-2012) and HDI-Gerling Polska TU SA (2009-2011), property and casualty insurance; HDI-Gerling Life TU SA (2010-2012), life insurance; Chairman of the Board and CEO, HDI TU SA (1999-2009) (formerly HDI SAMOPOMOC and Tryg Poland) and HDI-Gerling Polska TU SA (2006-2011), property and casualty insurance, and SAMOPOMOC LIFE TU SA (2000-2004), life insurance, Vice President and CFO. Multiannual chairman and member of the supervisory boards of public companies, including listed companies. He is the author of numerous publications on science, technology and management. Consultant. Member of AhProfit team.

Renata Kopeć
Insurance and strategic management expert with many years of practical experience. Responsible for strategy development of banks and insurance companies in Poland. During her career she participated in corporate projects for Santander Consumer Group and Insurance company Santander. Was a part of many project teams – called strategic initiatives for the development of loan products, processes and improvements in the bank's operations. Her achievements included participation in the creation of insurance strategy (including negotiations in a bid for a broker and the selection of insurance partners) for SC Multirent Sp. z o.o – Santander Consumer leasing company in Poland. Also involved in arranging and conducting open bids for insurance partners and suppliers of various kinds of insurance products (bancassurance and individual insurance products including mutual funds). Arranging and conducting open bids for complex broker services. Delt with implementation of innovative product solutions related to the process of selling of bank products along with the insurance programs, as well as cross-selling, up-selling and bi-contract programs. Additionally responsible for correspondence, providing explanations and presenting the bank position in front of the supervisory authorities such as the Polish Financial Supervision Authority (KNF), The Office of Competition and Consumer Protection (UOKiK), Polish Insurance Ombudsman. Used to representing banks in the institutions managing the banking market and financial intermediation. Her analytical skills and strategic thinking plus operational risk management and insurance expertise helped her lead a branch of one of the leading insurance groups in Vienna Insurance Group – TU InterRisk SA for many years. Since mid-2014 a consultant and a member of AhProfit team.

Mikołaj Skorupski
Graduated from the Faculty of Journalism and Political Science and Postgraduate Studies of Political Marketing and the Media at The H. Chodkowska Academy of Management and Law. He worked as a journalist in the newsroom of news programs RTL7 TV, as well as editorial Newspapers Financial and Home & Market. For 15 years associated with public relations and communications. He gained his experience in these areas while working for brands such as Ernst & Young, News Outdoor Poland, Provident or PZU. In the years 2000 – 2005 he worked at the press office of PZU Life SA, including as a spokesman. In 2008, he served as the spokesman for the Social Insurance Institution. In 2009-2010, he led a team of marketing and public relations of the Polish Chamber of Insurance. Socially he was a member of the board of Mazovian Branch of the Polish Public Relations Association. Regularly publishes articles in Monthly Insurance. He runs Message Good agency, specializing in reputation counseling for the insurance industry and financial, and capital market companies, energy companies, law firms, developers and operators of the IT industry. In AhProfit participates in projects of the areas of: marketing, public relations and image.

Agnieszka Tuszyńska
An expert in insurances, client service, business relationships and multichannel sales.
She has been working for international insurance companies for most of her professional life. However, her career started in Jan III Sobieski Hotel, where she was Deputy Head of Phone Exchange, then worked as Airport Representative for Sheraton Warsaw Hotel & Towers, moreover, she acted as an assistant in the technological company GSW International.
In 1997 she started her career in insurances, where she worked for 11 years for Aviva Group (former Commercial Union), then in HDI Gerling Poland (currently Warta S.A.) and Ergo Hestia.
In the insurance companies she dealt with sale support and worked as underwriter and insurance salesperson. She had amazing sales results from collaboration with agents (trainings, consultancies) and built great relationships with national and international broker networks, institutional customers, including international insurers and other subjects of the insurance and reassurance market, which resulted in the increase of the serviced insurance portfolio.
Simultaneously she coordinated and constructed various sales implementation of non-life insurances (general insurance terms, manuals and guidelines for the sale networks), of which some became market standard, for instance household insurances of Locum group (CU, Aviva). As well she was responsible for handling of international insurance programs (preparation of local insurance documentation within the scope of non-life international insurance programs).
Graduated from University of Insurance and Banking in Warsaw (department Insurances) and Warsaw School of Tourism and Hospitality Management (department Hospitality Management), she also completed negotiation courses and international specialized insurance training – SCOR (Paris) and Munich Re (Munich).
She is certified florist.
Since June 2016 she is consultant in AhProfit team, and since October she acts in the position of Office Manager in Warsaw.
"When I see a man, it's not important how much he knows. A man is not an encyclopaedia. It matters to me who he is.
Antoine de Saint-Exupery, Citadelle
Our experience is our advantage.
During many years of professional activity our consultants and associates participated in the execution of countless projects.
Our experts and consultants have participated or co – designed projects such as:
companies restructuring in different industries,
whole lines of product creation (insurance and banking),
creation and performance of the first co – insurance agreement on Polish insurance market
created systems for risk management, early warning,
built sales network (multi-channel),
created unique incentive systems and employees evaluation systems (HR)
optimised processes
created and implemented new organisation structures,
in practice they managed crisis in enterprises,
did acquisitions and mergers
built the medical centres,
had effective extensive large-scale communication activities (working with the media-PR),
achieved measurable successes in sales,
with success they entered the market with new players,
built medium-and long-term strategies and financial and marketing plans,
created unique educational and training programmes,
participated in creation of the first car insurance "online" sales system in Poland.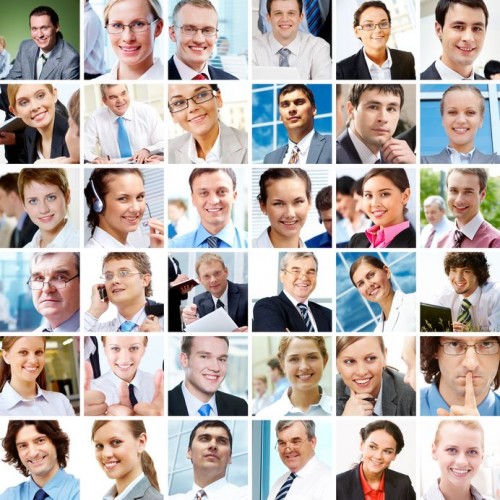 We actively co-operate with universities. Among them there are:
Warsaw School of Economics (SGH)
Medical University in Łódź,
University of Economics in Katowice,
University of Economics in Wrocław,
Vistula University in Warsaw and other.